Welcome to CrestClean International
CrestClean provides cleaning, hygiene and building maintenance services to the real estate market.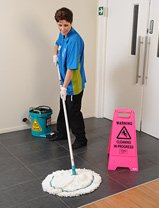 Using the latest Environmentally Responsible 'Green' cleaning systems and internationally recognised training programmes, the CrestClean team will create a healthy clean workplace environment for your staff and customers.
Developed in New Zealand, CrestClean's business system has been successfully licensed to India, where it operates in Delhi.
Providing a clean, safe and hygienic environment for people not only enhances your image, it can also improve staff productivity, and reduce absenteeism days lost to sickness. Research into workplace environments strongly indicates that improved cleaning can lessen rates of absenteeism, by preventing illness spreading around the workplace.
With CrestClean as your cleaning service provider, you receive guaranteed quality from experienced professionals.
CrestClean New Zealand
New Zealand's largest locally owned cleaning company and development market for CrestClean's business
system.
CrestClean India
Established in Delhi, CrestClean India provides housekeeping services to large facilities,
shopping malls and office
buildings.