Crest celebrates its 600th franchise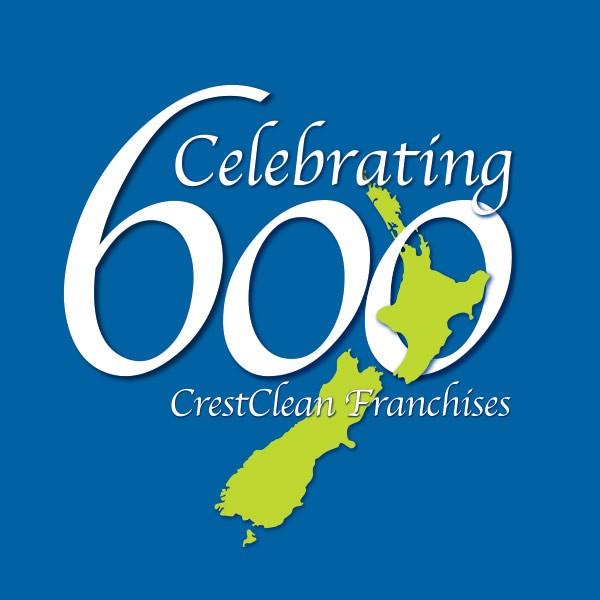 As CrestClean celebrates reaching its 600 franchise milestone the company's boss has paid a heartfelt tribute to the personnel who've made it all possible.
Over the past 20 years the New Zealand owned business has grown from its small beginnings to become a dominant and highly-influential player in the county's commercial cleaning industry, says Managing Director Grant McLauchlan.
Achieving 600 franchises is a feat the company's 1,700 personnel can be proud of, he added.
"We celebrate the enduring relationships that we have with our existing franchisees, many of whom have been with us for more than a decade.
"We've recently recognised several franchisees who have received 15-year long service awards. The cleaning industry has proved to be a viable business for many people who have bought into it."
More than half of CrestClean's franchisees own their own home and 14 percent have purchased two or more properties.
"Through our successful business model we are enabling our franchisees to not only achieve business success, but achieve goals in their personal lives that some of them have only ever dreamed about," Grant added.
Crest's 600th franchise milestone comes as a new survey confirms New Zealand is the most franchised country in the world.
The overall turnover of the franchise sector is now estimated at $27.6 billion – equivalent to 11 per cent of the country's GDP.
Many people think of franchises as big international brands. But the survey, carried out by Massey University Business School and Australia's Griffith University, shows that 72 percent of the franchises operating in New Zealand are home-grown companies.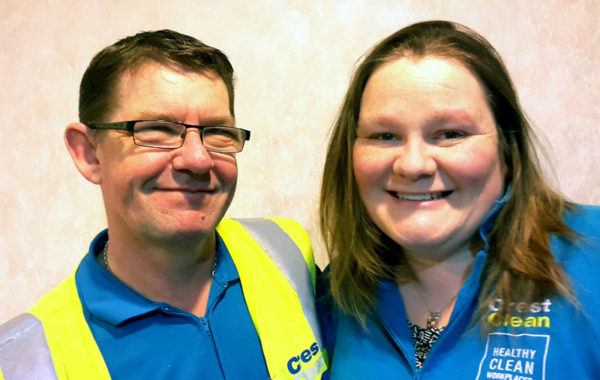 When Dunedin couple Leanne and Vince Fisk began their cleaning company in April, 2004 it was CrestClean's 100th franchise.
Leanne said joining CrestClean had been a life changing move for her husband. "It's helped us achieve a lot of things. My husband was a car groomer prior to joining Crest – he was an unskilled person.
"It's given him a lot of skills, and it's given him a boost of confidence in the respect that he owns his own business and can provide for our family.
"It's also given us flexibility around our growing kids. It was a good move for us at a time when we needed it. That's probably why we stayed so long."
She hadn't realised they were part of CrestClean history with their business being the 100th franchise.
"We had absolutely no idea, so that's a bit of an achievement. I think Vince will get a bit of a kick out of that when I tell him!"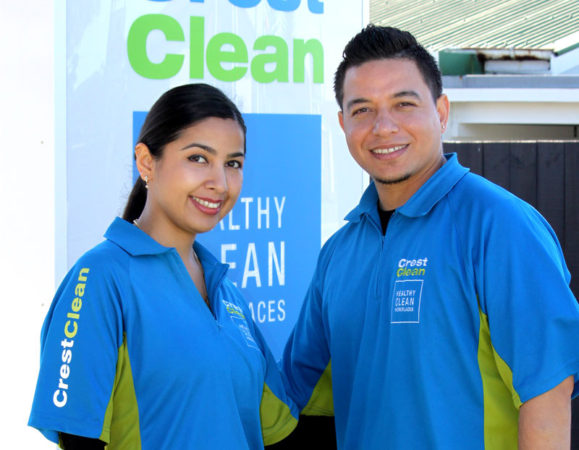 CrestClean newbies Vrinda Nautiyal and Sandeep Sharma have joined the success story as their new business is company's 600th franchise.
The couple, who live in Taranaki, are an example of the high-calibre professionals joining CrestClean who see the cleaning industry as a viable and lifelong career choice. Accountants, solicitors, and banking managers are among the professions represented by franchisees.
Before moving to New Zealand Vrinda and Sandeep had senior management jobs and worked for the prestigious Taj Hotel group, which has a chain of 5-star luxury hotels throughout India.
They love having their own small business and say it's a total contrast to the high pressures of being in the hospitality industry.
"We are working about seven hours a day. My husband was used to working 12-hour days, so right now it feels like a holiday," Vrinda says.