Bright future as cleaning company marks 21 years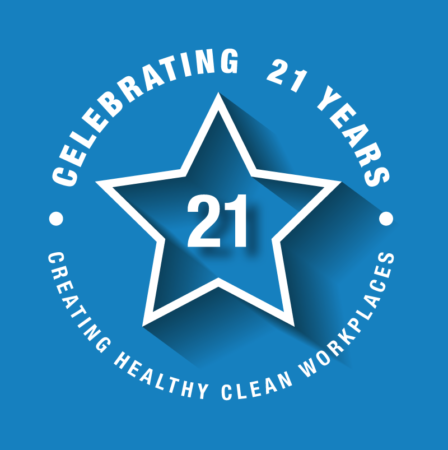 Home-grown commercial cleaning company CrestClean is celebrating 21 successful years with predications of an even brighter future.
The company, which began two decades ago with a single franchise business, now has 606 individual franchised businesses and carries out 2.071 million cleaning hours each year. It is the largest trainer of cleaning personnel in New Zealand.
CrestClean started on December 16, 1996 with a vision to create a successful business utilising a franchise model that could expand city-by-city and become a market leader with a reputable brand.
Grant McLauchlan and his business partners spotted the potential to build a home-grown New Zealand franchised company.
Now 21 years on, CrestClean involves nearly 1800 people serving more than 4000 customers throughout New Zealand.
Grant, who is CrestClean's Managing Director, said at the time of Crest's launch he and his business partners identified an opportunity for change in New Zealand's cleaning industry.
A proprietary franchise system was developed and rolled out across the country.
"We had a clear vision to create a strong company that had the potential to grow and expand to become a well-respected national brand," said Grant.
"We continue to flourish and we are now the leading cleaning company in New Zealand. With our strong reputation for training, innovation and excellence, the company will continue to grow and develop."
But CrestClean's remarkable growth is in itself a story of individual business success for its loyal franchise owners, says Grant.
"The success of CrestClean is really the success of our people, because without people we don't have an organisation.
"We are proud of our strong brand, our systems and our owner-operator culture. It empowers our personnel with the confidence to grow their own businesses, with the foundation and full support of a national company."
In June the company reached another milestone of achieving 600 franchise businesses.
A highlight of CrestClean's 21st anniversary celebrations is the publication of a commemorative book, featuring many of the company's personnel throughout New Zealand.
"It's a snapshot of our personnel at work and is a shining reflection of personal pride in serving the needs of our customers for more than two decades," said Grant.
CrestClean, an industry leader in training and innovation, has won praise for adopting sustainable practices. Earlier this year the company bolstered its standing in the country's commercial cleaning industry by achieving Environmental Choice accreditation. It is the only national cleaning company to have this endorsement.
Grant is confident CrestClean has a bright, long-term future. "We've maintained double-digit growth every year, and we have full confidence in the continued success of franchising as a business model, and the potential to expand our market in the cleaning and property services industries.
"Our strategy is to grow the business and double its size within the next five to seven years. We think this is achievable, based on the increase in the average contract size we are seeing, along with an increase in the average gross turnover of our franchisees' businesses."